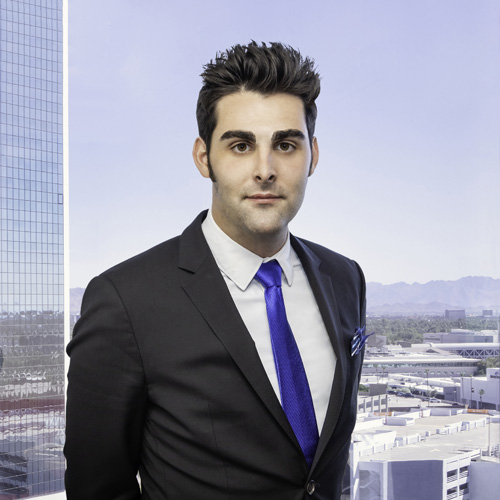 Elijah Norton
 Founder, Executive Chairman, and President
Elijah Norton founded the company's predecessor in 2011. As the original founder, Elijah has overseen the organization grow from its inception with only 2 employees in 2011 to a group of companies that generates over $100m per year in annual revenue, serves thousands of customers per year, and employs over 50 people.
Elijah originally started out the organization as an agency selling service contracts that were administered by other service contract providers; however, as the business grew in 2014, he decided to start his own administrator in response to him feeling that their offerings, customer service, and claims were poorly handled.
In 2018, under Elijah's leadership, Veritas began to pursue international expansion opportunities and has now expanded into multiple global markets. 
As Executive Chairman and President, Elijah's role is to grow the business both domestically in the United States and internationally and service and cultivate the relationships we have with our business partners. Elijah plays a personal role in developing our business relationships and prides himself on being very easily accessible to our business partners.
Elijah was born and raised in Kansas City, Missouri, but moved to Arizona in 2015. He currently resides in Scottsdale, Arizona. Elijah graduated from the University of Missouri-Kansas City with a bachelor's degree in Political Science. 
In his free time, Elijah enjoys traveling and hiking and is a history buff. He was named after, and is a direct descendant of, Elijah Hise Norton, who was a US Congressman from Missouri during the civil war, one of the primary authors of the Missouri Constitution, and a Missouri supreme court justice.
Elijah is a licensed insurance agent in every US state and owns and operates several other successful businesses.
Joseph I. Steenbergen
Chief Executive Officer
Before Joe came to Veritas Global, he was an executive and business owner in the energy and auto industry. The positions he held include Vice President of Partner Development and Head of the Homebuilder Division at Sunnova Energy and Vice President of Sales, Marketing, and Procurement at Spruce Finance. Prior to running the Sales and Marketing Department at Spruce Finance, he was Vice President of Operations. After he transitioned to running the sales and marketing, he helped grow the monthly volume by 150% in less than a year.
Prior to joining Spruce, Joe was Executive Vice President of Operations for RGS Energy. RGS is a nationwide residential and commercial energy developer based in Colorado. Under the operations division were engineering, construction, customer service, software development, training, energy analysts, utility/finance/rebate processing, and procurement.
Joe became part of RGS Energy when in August of 2013 RGS acquired his company, Syndicated Solar, where he was Vice President of Operations. Syndicated was a residential and commercial energy developer in Missouri, New Jersey, Colorado, and California.
From 2009 to 2011, Joe owned and operated an energy development company in St. Louis, Missouri, called Victor Energy, which merged with Syndicated Solar in June of 2011.
From 2012 to 2016, Joe also owned a company based in Denver, Colorado, that sold F&I products nationwide. During that time, the company had sold over 5,000 F&I products.
Before getting into the energy industry, Joe worked in the Finance, Technical Sales, Business Development, and Legal Departments at the Boeing Company for over 5 years.
Joe holds a Master of Business Administration (MBA) from Saint Louis University, a Master of Security Analysis and Portfolio Management from Creighton University, a Graduate Certificate in Sales and Negotiations from the University of Notre Dame, and a Bachelor of Science in Finance from Lindenwood University.
His other accolades include playing in a National Championship in Soccer at Lindenwood University in 2004; being a 3-time National Champion in Shooting (Trap/Skeet/Sporting Clays) at Lindenwood University in 2005, 2006, and 2007; being a Scholar Athlete of the Year at Lindenwood University in 2007; being a Finance Student of the Year at Lindenwood University in 2007; and being voted into the Athletic Hall of Fame in 2010.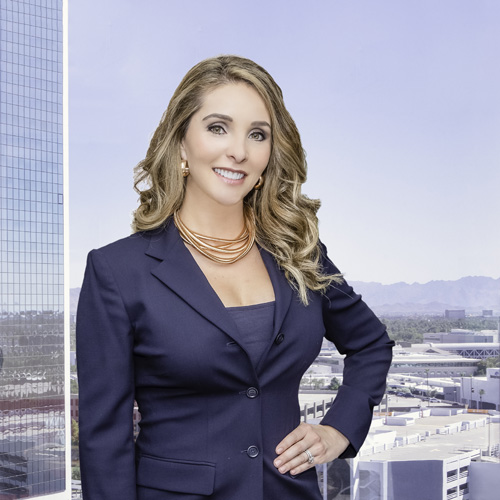 Tracee L. Norfleet
General Counsel
Tracee serves as Veritas Global Protection's general counsel. As general counsel, she is responsible for representing the company's legal interests.
Tracee attended the University of Missouri–Columbia and graduated with a Bachelor's Degree in 2003 and an MBA in 2007. She also received her Juris Doctor from the University of Missouri–Columbia School of Law in 2007. Tracee was admitted to the Missouri Bar in 2007 and the Kansas Bar in 2008. Prior to joining Veritas, she worked as an associate at several different defense law firms in the Kansas City metropolitan area.
Tracee is an expert on debt collection law and has authored two publications—Collecting from LLCs and Corporations and Collections of Judgements in Missouri.
In addition to her work with a debt collection firm, Tracee also worked in the civil rights defense litigation field.
Her work in diverse fields of business law makes her an excellent addition to the Veritas team. She was named a "Super Lawyers Rising Star" in 2016.
Tracee resides in Kansas City, Missouri, with her husband, Robert (who is also an attorney) and two children, Alexandra and Braxton.
In addition to being a devoted mother, Tracee was formerly an NFL cheerleader for the Kansas City Chiefs and she currently serves as a cheerleading coach for the Kansas City Chiefs.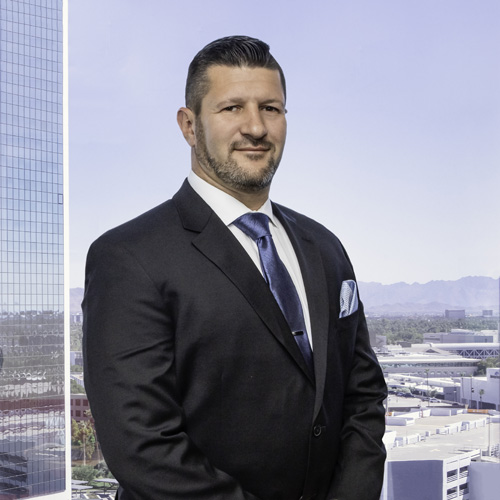 Jeremy T. Hutcheson
National Director of Sales
Jeremy Hutcheson has been in the vehicle service contract industry since 2008.
Jeremy joined the organization in 2012 and has been a vital part of our success. He has worked in essentially every single department in the company and, as such, has excellent knowledge of how our organization operates.
Prior to being the National Director of Sales, Jeremy managed our Claims Department and thus gained intricate knowledge of how the claims process works, as well as worked with our clients to ensure the best possible claims processes.
Before joining the F&I industry, Jeremy held numerous sales and sales management positions, including owning a solar energy sales firm. He was also a regional sales manager at Cintas and has worked in the sales departments of several large firms.
Jeremy has a reputation for being extremely personable and an active problem solver.
Born in Tennessee, Jeremy spent nearly 20 years in the St. Louis area before relocating to Phoenix, Arizona, in 2016 after the company moved to Phoenix.
Jeremy currently resides in Phoenix, Arizona. In his free time, he loves to fish and hunt and is an avid outdoorsman.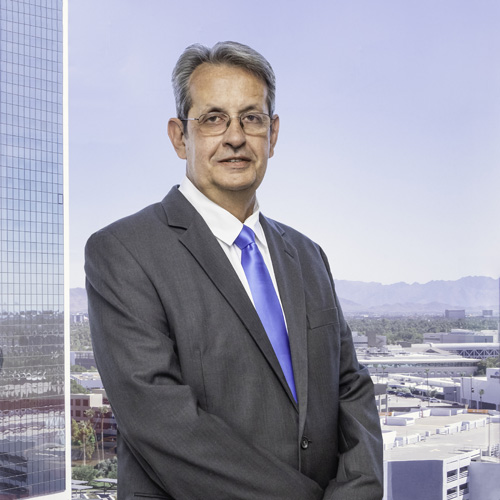 Stephen Hanna
Director of Data Management
Stephen Hanna brings over 30 years of software development experience and has 18+ years of experience in the service contract industry.
Previously, Steve worked with Bravo Wellness, State of South Carolina Insurance Dept., Ultimate Warranty Corp. and British Petroleum. He won multiple IT software support awards from previous employers.
As Director of Data Management and Programming, he is responsible for designing, maintaining and ensuring efficient operation of all database and software systems. Steve believes that in order to help service clients properly, Veritas Global Protection needs the best and most comprehensive information available in a timely manner.
Steve has been married to his wife, Linda, for 23+ years. While he does not have any children, he does have 4 wonderful Chihuahuas. He also enjoys woodworking.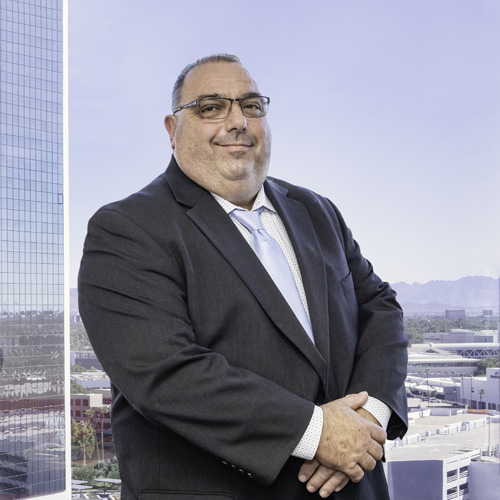 Jeffery Fager
Training Manager
Jeff Fager brings over 40 years of highline European automotive experience and expertise to the Veritas Global Protection team.
Jeff started working on cars at the age of 16 while in high school and, over the years, has held numerous positions—from a mechanic to a service manager. Afterward, Jeff owned and operated his own independent gas station and a European car restoration business. He has numerous certifications from BMW, Porsche, and other European car manufacturers. Jeff has also taught numerous automotive classes as an automotive instructor. He uses his training skill set when it comes to training and retraining our staff of claims adjusters. Jeff believes in fairly adjudicating all claims and looking at all facts available to make the best decision possible that will result in the best outcome for our customers.
Jeff is married and enjoys riding motorcycles and working on antique automobiles. He also enjoys spending time with his children.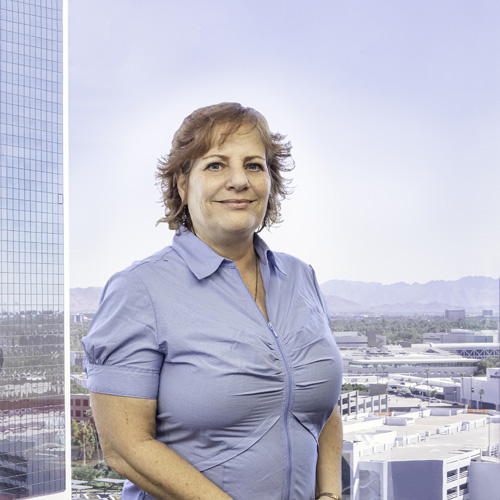 Bonnie Hernandez
Controller
Bonnie Hernandez brings 35 years of accounting, operations, and managerial experience to Veritas Global Protection Services Inc. Prior to working on our team, she began her career working as an office assistant, progressing to a paralegal assistant, office manager, executive assistant, tax accountant, full-charge bookkeeper, accounting manager, senior accountant and now assistant controller. Her years of education (maintaining a 4.0 GPA) have focused on accounting and taxes, and she has excelled in exactness and integrity.
As Controller, Bonnie ensures the accuracy of all day-to-day accounting functions and is responsive to the needs of our entire team. She is also responsible for advancing our Accounting Team to adapt to all future growth and needs. She believes that her job is to provide quick and accurate information to everyone in need. Her integrity, attention to detail, precision and dedication make her an asset to our team.
In her free time, Bonnie is an avid gardener. She also plays tennis and enjoys being in the heat and the desert sun.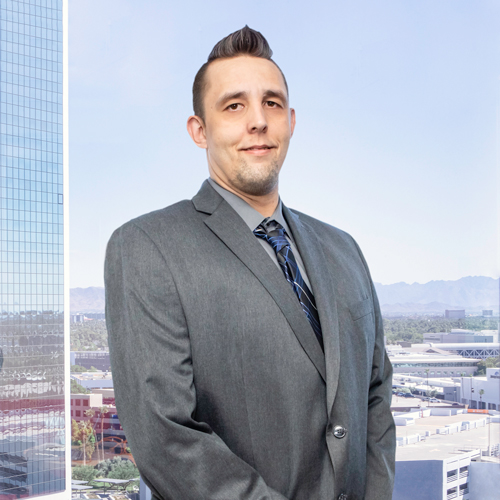 Zachary Peters
Claims Manager
Zachary started out as a technician apprentice directly out of high school. He worked his way up to becoming a Line Technician and a Used Car Reconditioning Lead Technician 12 years ago.
His career as an Automotive Claims Adjuster began 3 years ago with one of our competitors. He joined our team in 2018, and through hard work and dedication, he became the Assistant Claims Manager. His 12 years of automotive experience make him an excellent fit for the position.
As Assistant Claims Manager, his responsibilities include supervising our staff of claims adjusters, training, coaching and maintaining customer and client satisfaction.
In his free time, Zac enjoys working on his own personal vehicles and playing basketball. He is an avid basketball fan and has competed internationally.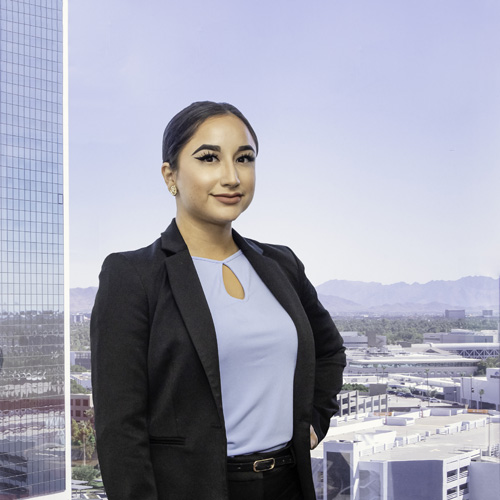 Dominique Canales
Assistant Director of Sales
Dominique is the head of Veritas Global Protection's Client Support Department. She started with the company in 2016 and has worked her way up to her current position through excellent service. Prior to joining the Veritas team, Dominique worked in various positions in an automotive dealership, including sales, finance, and service; so she has extensive experience that she uniquely brings to her position.
Understanding how clients and dealers feel throughout the car-buying experience and the process after the sale allows her to see all points of view for each person involved in all settings.
In her free time, Dominique enjoys hiking, four-wheeling, and experiencing local cultures and cuisines.